Former French Grand Prix rider Bernard Fau has combined his passions for motorcycling and cinema by making critically acclaimed documentary films. Put on your helmet and discover the motorcycle competition from the inside…
Bernard Fau, 30 years later, takes to the track to continue the adventure by filming it.
3 hours of testimonials and actions, today and yesterday, with legendary riders for whom life had meaning only in the fulfillment of their passion.
Johann Zarco, 2 world titles in Moto2, reached the holy grail of racing in 2017, MotoGP. Bernard Fau, ex-70s rider turned filmmaker, follows him closely to create the portrait of a modern rider.
The trajectory of the champion in the making becomes that of the man in the making.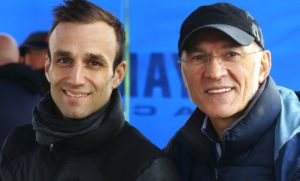 Valencia 2017, end of the nice script, beginning of the dramaturgy Valencia 2017, the last Motogp event, Johann asserts himself...
Read more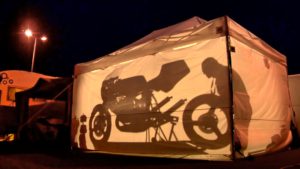 The racing adventure continues… 2011, Marie, the beautiful blonde passionate about fashion but also beautiful motorcycles (a Ducati and a...
Read more